Development Land Surveying
Whether you are working on a private or public land development project, development land surveying is an important part of each project. Development land surveying can include boundary surveying, construction surveying, topographic surveying, photo control, and even flood certification and mortgage inspection.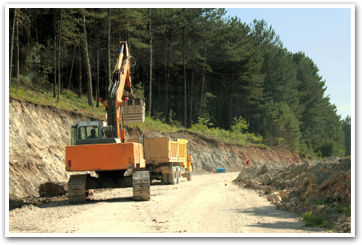 At Spurrier Land Surveying, our land surveyors will help you to save on time, money, and worry by surveying your land and helping you solve your problem or issue. Spurrier Land Surveying researches maps, deeds, and other documents that describe boundaries and make field measurements to best determine property lines, encroachments, and easements. We can set lost property corners and mark property lines or give you a formal survey plan that shows structures. If you are looking for a land surveyor in Kentucky, Spurrier Land Surveying is here to help! Call us today to help you with your land surveying including mortgage inspections, topographic map, construction surveying or any other land surveying need..