Mortgage Inspections Kentucky
Mortgage inspection is a type of surveying that is done typically for property sale and help to determine the approximate location or foundation of the house on the property. Our land surveyors produce a map that shows that the house is on the property and in which flood zone it lies. A mortgage inspection will also show any encroachments or easements on the land. However, these are not the same as boundary surveys.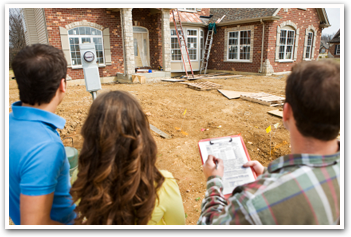 The majority of mortgage inspections in Kentucky are performed at the request of an attorney, lender, or bank. It can be used to help the client determine if there are any survey issues or encroachment problems before a loan is finalized. If there appears to be a problem, a boundary service can be used to further examine the issue and determine if there is a problem. We understand your needs for quick and efficient mortgage inspection surveying and our land surveyors are here to help you get it done in a timely manner. We are highly regarded among land surveying companies statewide. Contact Spurrier Land Surveying today if you are in need of a mortgage inspection in Kentucky or other surveying service in Kentucky.